Sorry - there were no updates in December 2009.
posted: December, 2009
Unfortunately I was the victim of an accident in October 2009. As a result, there haven't been any updates from October 2009 until Januari 2010.
Judgement Day in Sydney
posted: September 23, 2009
Wednesday morning, the entire city of Sydney, Australia, appeared to be basking in an orange glow. This phenomenon, caused by a gigantic dust cloud, lead to the following pictures: beautiful, yet strange and eerie at the same time.
Can't Live In A Living Room
posted: September 22, 2009

Every morning my alarm clock sounds at seven o'clock precise, which gives me just enough time to catch the highlights on the news, and snooze through one-song-and-a-half before it's really time to get out of bed.
Today I was awoken by a pleasant surprise: Can't Live In A Living Room by Red Zebra, one of my all time favourite tracks. One of the greatest Belgian punk/new-wave songs of it's time, and once it's stuck inside your head, very hard to get rid off. Not that that's a bad thing, mind you :)
How to save the HTML source from a website
posted: September 18, 2009
Whether you need to programmatically check the source code from a website for data scraping purposes or otherwise, it is a very easy process - all you need is the following piece of code.
N'oubliez Pas Les Paroles!
posted: September 10, 2009

While I was watching Ax-Men the other day, one-too-many commercial came on so I decided to switch channels to find something else to watch. It was then that I suddenly stumbled upon a program called "N'oubliez pas les paroles" (the literal counterpart of Don't forget the lyrics") on France 2.
I had never heard of this game show, but basically the object of the game is to sing a song, and add the correct lyrics once the music stops. Each time you get the words right, you get a certain amount of money, which increases with each level or song you need to sing. The maximum amount of money one can win, is a total of 100.000 euros - nice!!
A small rant about code snippets
posted: August 28, 2009
Normally, I'm not the person to rant about subjects, nor am I one to look a gift horse in the mouth. However, there's something that's been bothering me for a while...
Using inclusion guards
posted: August 19, 2009
One of the things that struck me as really odd, ever since I first started learning C++, was the fact that it wasn't (and still isn't) allowed to include the same header file more than once. Luckily though, there is a very easy solution for this, which I'd like to show you today.
Optimization for the sake of optimization...
posted: August 5, 2009
I haven't had the time to post anything new lately, mostly because I've been very busy on an old project that regained my interest. I've also had a two week vacation, during which I have started to revive my C++ knowledge, also in light of the same project (more about it later).
While doing some small C++ exercises and examples to get my feeling for the language back, I fell for an age-old trap: over-optimization...
Brundle fly!
posted: July 24, 2009
Even though I've had numerous opportunities to do so, I've never seen the movie "The Fly". Nor did I ever see its successor "The Fly II", but after seeing both of them this week I wished I had seen them earlier.
Not that the storyline or the acting were that great, but it would have cleared something up for me a long time ago.
How to create a borderless JButton
posted: July 7, 2009
Sometimes you want to use a JButton that does not look like a button. The most common example is probably the link to the company homepage, to be embedded somewhere in your application.
We've all seen them: a button that does not resemble a traditional button, but looks more like a hyperlink you encounter on the internet.
It's a nice-to-have feature, and it's easily achieved by using the JButton class which is already present in Java.
A visit from Steve
posted: June 22, 2009

A few days ago I noticed we had a new resident in our backyard: a little frog, sitting on the edge of our modest pond.
When I noticed him again, yesterday, I ran back into the house to get my digital camera and I snapped a few pictures of him - enjoy!
A letter to the Bonny Eagle High School
posted: June 17, 2009
When I wanted to check my Yahoo! email account this evening, one of the headlines on the frontpage caught my eye: "A kiss costs student diploma". Wow, must've been some kiss.
As curiosity got the better of me, I opened the link and read the article. Apparently some superintendent of the Bonny Eagle High School denied a student his diploma, because he "walked on the stage and blew a kiss to his family".
Versuz - First Floor Finest volume 13
posted: June 11, 2009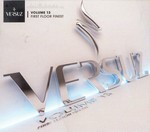 It has taken Mediadis a while due to some problems with their suppliers, but today my Versuz Volume 13 double-CD finally arrived at my local Kiala pickup point!
For those who don't know Versuz, it's a Belgian club situated in Hasselt. The club was previously known as Dockside, and has operated under that name for a good 13 years, until they finally closed their doors. In 2002 however, the doors went wide open again, and Versuz was born.
A lot of clubs here release their own compilation, giving an impression of the music that's played there and the atmosphere and ambiance one can experience at the club. Together with the Illusion compilation CDs, the Versuz compilations are a series of compilations I follow religiously.
Another deathstar bites the dust!
posted: June 8, 2009

A few days ago I had some good news to report: my faulty power button was finally replaced with a shiny new example. Skip forwards a few days, and today's news is not so good: the second hard drive of that very same computer refuses to work any longer.
When I first put in the hard drive, an IBM Deskstar of 40Gb, it already refused to cooperate with the Samsung master drive, and it took me a long time to get both devices to become friends with eachother. They've been working for several years now, so I assumed it would be no big problem to get the IBM going again...
Power to the 'puter!
posted: June 4, 2009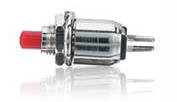 One of my computers is housed in what can be called a design case. The case in itself is very nice and I like it very much, but it has one big flaw: the power button.
If you press the button the right way, the computer starts and all is well. Press it the wrong way, and not only does the computer refuse to boot, the button also sticks behind the design panel so you can't press it again.
A few days ago, when the power button decided to stay hidden again, I finally had enough and decided to swap the button for another one. A simple task - at first sight...
Limburg students create miniature submarine
posted: May 27, 2009

About two months ago, I was telling my colleagues at lunchtime about a new hardware project I wanted to start working on. For a while now, I've been figuring out how to create a remote-controlled miniature submarine, but I haven't quite gotten round to actually starting the project.
Time passed, until all of a sudden this week someone sent me a mail with the subject "They beat him to it!", and a link to a newspaper item. And indeed they have...
Comparing a Boeing 747 with the Hindenburg
posted: May 14, 2009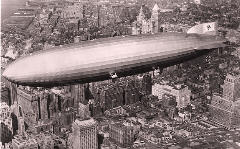 Time for a humorous, yet possibly interesting idea...
My colleague and I were discussing zeppelins the other day, and for some reason or other the idea came to us to build a new zeppelin and start exploiting it commercially. In order to be successful, we would of course need to become a strong competitor to one of the most popular machines of the sky: the Boeing 747.
How to disable the Adobe Acrobat Reader automatic updates
posted: May 5, 2009
The ability of software to update itself, or download a new and improved version of itself is something I've always liked. Not only is it the easiest way to get the latest version and protect yourself against new vulnerabilities or bugs, it's also an indication that the developer(s) are actively developing this program.
So far so good - but there's one thing that bugs me like crazy: software that decides to update on it's own, without my permission. Unfortunately, Acrobat Reader is among the worst of them...
FAB Design presents the Mercedes McLaren SLR "Desire"
posted: April 18, 2009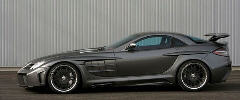 When it comes to cars, tuning can have a very broad meaning, invoking an even broader range of emotions and reactions among car lovers. On one side you have a group of people who want to improve an existing car by adding on some small modifications, be it interior or exterior. On the other side, you have FAB Design, who've just presented their version of the Mercedes McLaren SLR to the world - the "Desire".
Movie terminology
posted: April 10, 2009
Every profession has it's own unique language or jargon, ranging from familiar for those in the know to complete gibberish for outsiders.
In the movie world it's just the same. Most people will be able to describe what a "dialogue editor" or "scenic artist" is, and what he/she does simply by the term itself - but here are 12 movie terms that are not so obvious...
How to check if a filename is valid
posted: April 5, 2009
If your application needs to read from or write to files, and you let your users specify the filename, you'd better make sure the suggested filename is valid.
Fortunately, doing so is very easy - this article will show you how to do it for the Windows platform.
Q-Music or Studio Brussel - the results
posted: March 25, 2009
It has taken me some time to process all the data, but the results are finally there - now we'll finally know whether Studio Brussel really is better than Q-Music.
How to download a file from the internet
posted: March 10, 2009
In order to be able to get the data for my little Q-Music versus Studio Brussel test, I needed a way to download the xml data from the aforementioned radio station's websites.
Downloading a small file in Delphi is relatively easy - in the following code snippet, I'll show you how this works.
Which is best - Q-Music or Studio Brussel?
posted: March 2, 2009
At work, I share an office with a colleague who loves to listen to the radio while he's working. Fortunately, I've always found it much easier to concentrate while listening to music so this suits me just fine.
The difference between cats and dogs
posted: Februari 18, 2009
Here's a funny little comparison between cats and dogs I recently found while browsing the internet. Whether you're a dog person or a cat person, I'm sure you'll recognize the traits of your beloved pet(s) in this little scribble...
Duel
posted: Februari 9, 2009

As far as I can remember, I've always been a big fan of trucks, especially tractor-trailers (big rigs if you're American, of juggernauts if you're British). Since I have neither truck nor license, my passion for these 18-wheelers has always been limited to magazines and movies.
So when the local TV station decided to air the classic "Duel" (a 1971 cult movie by Steven Spielberg) once again, I immediately grabbed some chips, programmed the recorder for future fun, and sat down for some 80 minutes of pure diesel delight.
Studio Brussel - New Wave top 40
posted: Februari 3, 2009
A few weeks ago, STUDIO_BRUSSEL announced to air a top 40 of New Wave classics, chosen by their listeners. The resulting list has been aired this past saturday. For those who missed the live broadcast at the unholy hour of 7am, here is the list in it's entirety.
Shelby SuperCars Ultimate Aero EV
posted: Januari 26, 2009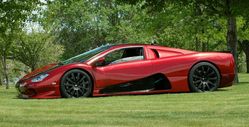 Whenever you drop the word 'electric' in a conversation about cars, people immediately tend to think about those little battery powered milk floats which have a top speed of a few miles per hour.
There are however a few electric cars out there that completely shatter this idea, like the Tesla for instance, or the Fisker Karma. Or this SSC Ultimate Aero EV, which I discovered today.
Measuring code performance in Delphi
posted: Januari 18, 2009
The first step in code optimization is of course knowing which parts of your code you need to optimize. In order to find out these parts we need to focus on, we need a method of timing the code in question. Today, I'd like to offer three simple ways of measuring code performance, in increasing levels of accuracy.
Audi Calamaro Concept
posted: Januari 14, 2009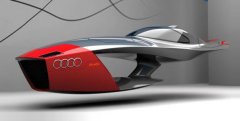 A lot of people are becoming a bit bored with the latest and greatest cars from Audi, claiming they all look too much alike. Bring on the Audi Calamaro Concept then!
How to disable Windows XP Dump Reporting Tool
posted: Januari 13, 2009
We've all been there: every once in a while a program decides to crash for no apparent reason. The only thing left to do is kill the task, using the built in Task Manager. On Windows XP however, killing a task takes some time thanks to the Dump Reporting Tool. Fortunately, there is an easy way to disable this tool and thus speed up your computer.
Darth Vader versus papercutting
posted: Januari 12, 2009
Chances are I'm going to upset people with the following statement, but I'm not a Star Wars fan. In fact, I've never been able to watch one of the movies in it's entirety. Still, one has to admire the special effects displayed in the movies, especially those from the old days. But what has all this got to do with papercutting?
Keeping it cool with CpuIdle
posted: Januari 11, 2009
My main development machine is a P4 3.4GHz, not the most recent of machines but I like it very much and since I don't play a lot of recent games requiring the latest and greatest in performance, it does it's job rather well. I did say rather well, because the machine has developed a big problem over the years: heat.
Movie catalog: the first movies
posted: Januari 4, 2009
Today I've entered a few movies in my movie catalog, and what better way to start doing this then to enter my favourite movie as the first one: Ronin.
Welcome to my website!
posted: Januari 3, 2009
Hi everybody, and welcome to my website!
The main focus of this website will be threefold. First and foremost, it's a place to access my own music catalog from wherever I am. Second, it's a catalog of the movies I've collected over the years. And last but not least, it's a way to let those who are interested know of the various projects I'm working on or involved with.