D*Note - Shed My Skin
posted: August 8, 2010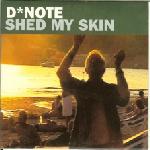 YouTube - evergrowing database of small, online movies - has something to offer for just about everyone connected to the internet, myself being no exception. I don't watch that many videos on YouTube, but when I do I tend not to watch one particular thing, I like switching from one video to the next, spanning various subjects and topics.
So when I was hopping from one video to the next yesterday night, I stumbled upon this little gem: the videoclip for Shed My Skin by D*Note, a track which became one of my favourite tracks years ago, when I first heard it. And now, years later, this little video still manages to amaze me.
Belle replaced by Medusa
posted: July 14, 2010
After nearly six years of faithful service, I've decided to replace Belle, my current development machine with a more powerful version.
It took me quite some time to install everything (mainly because I decided to rewire all the cabling from the other machines during the setup as well), but Medusa is finally up and running.
A complete list of all HTML escape characters
posted: June 9, 2010
From time to time you need to escape a character in a web page, but most of us don't know all the character codes by heart. Some of them, the ones you use most, tend to stick in the mind, but all of them? Besides, a good programmer is a lazy programmer - there's no need to memorize tables and tables of boring data when all you have to do is look them up!
In order to have my very own cheat-sheet at the ready wherever I am, I took the liberty of putting the entire list on my website. Feel free to bookmark this page, in case you ever need to find the correct escape code for that dodgy character.
My vision on the Eurovision Song Contest 2010
posted: June 5, 2010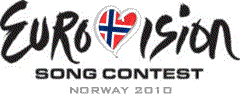 For the past decade or so, I've watched the Eurovision Song Contest nearly every year. Some of the songs presented during the semi-finals and the final of the contest are pure kitsch and not even worth the airtime, but year after year I'm amazed at some of the entries. These entries are my main reason for watching - from time to time there are some real gems, stuff you'd never ever hear, if it wasn't for this contest.
This year I was unable to watch the song contest however, so I had to record it and watch it later on, even though at that point I already knew that Germany would end up the winner of the contest, which took away a lot of the excitement of the show. Anyway, here's a summary of my thoughts on the entries for 2010.
Studio Brussels Top 100 albums of all time
posted: May 14, 2010
If you've been following my website for a while, you might have noticed a little trend - music lists. Yes, I admit, I'm a big fan of top whatevers, as well as what you might call an avid trainspotter of music.
So when my favourite radio station decided to air a list of the top 100 albums of all time, naturally I couldn't resist listening and posting the list in it's entirety.
Joe FM's Top 600 Of The 60's
posted: May 13, 2010
For the past three days, my colleague and I have been listening to Joe FM's Top 600 of the 60s. We decided to stray from our favourite radio stations for a while, and listen to the entire list instead.
The pitch drop experiment
posted: April 23, 2010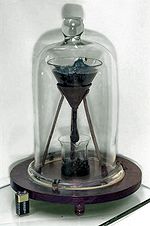 In one of the episodes of "I didn't know that", they featured what must be one of the most boring jobs of all time - watching paint dry. As it turns out, paint companies actually hire someone to check how fast their paint dries, comparing the results with various paints produced by the competition. This reminded me of a scientific experiment I found on the internet some time ago: the pitch drop experiment.
Studio Brussel - De Zwaarste Lijst 2010
posted: April 7, 2010
Yesterday STUDIO_BRUSSEL delighted all the metal fans by airing their second edition of "De Zwaarste Lijst", quite literally translated "the heaviest list".
Goodbye Steve McQueen
posted: March 24, 2010

When I opened my newspaper today, I saw a photo series of STEVE_MC_QUEEN in honour of his 80th birthday, had he still been alive. To me, this came as quite a shock, because until now I did not even know he had died back in 1980, aged 50.
Back in those days, I was only 3 years old so chances are slim I knew or even realised. I only discovered (some of) his movies later on in life, and never really took the time to dig up more information about him. Had I done so, I'd have known much sooner of course.
Nevertheless, all this doesn't take away anything from the fact that he has starred in one short of 40 movies, some of which still remain among my personal favourites.
At The Villa People versus Nalin & Kane
posted: March 2, 2010
Back in 1996, I heard a track by AT_THE_VILLA_PEOPLE called OPEN_YOUR_EYES on a local radio station. I loved this track ever since then, and still do - I even play it regularly to this very day.
Skip forward three years, and all of a sudden NALIN_AND_KANE release a track with the exact same title, which is exactly the same as the version by AT_THE_VILLA_PEOPLE (ok, granted, it's 99% similar). Apparently since then, their version has been the only version to be included in compilations, and the only one to appear in mixes and remixes (or so it seems).
The real Jealous Guy
posted: February 16, 2010

One of the wonderful things I like about music, is that you never stop learning, no matter how elaborate your collection is. Just the other day, for instance, I discovered an interesting fact about a song called "Jealous Guy".
While listening to Studio Brussels the other day, I suddenly heard a version of "Jealous Guy" I've never heard before. To be honest, the only version I knew until that moment was the version sung by Brian Ferry of Roxy Music.
How do I create a zip file?
posted: January 26, 2010
Creating a zip file is a task that can easily be accomplished by using the classes ZipOutputStream and ZipEntry in the java.util.zip package.
Logger - a simple way to log Java applications
posted: January 23, 2010
In this article I'd like to describe a small Java class that will enable you to log what your application is doing. Before I continue, I'd like to point out that this is a very simple, basic logger - if you need a serious logging framework for your application I suggest that you check out Log4J.
Opening a full-screen window
posted: January 17, 2010
Normally, an application does not take up all available screen estate to display its information. Even in its maximized form, room is still left for a taskbar, for instance. However, there are certain circumstances in which it is more convenient for a user to open a window that fills the entire screen - most notably in games, where the entire screen becomes the center of attention for the player. Other examples may include such software as kiosk applications or presentation software.
Since Java 1.4, support for this full-screen mode has been built into the JDK and can be used by the developers as such. The following example will show you how to open a JWindow, and allow it to take up all available screen estate.
Happy New Year everybody!
posted: January 9, 2010
I'd like to wish all of you the very best for 2010 - I hope 2010 will be a wonderful year for everybody!
Having said that, I haven't been able to update my website for quite some time now. Back in October, I was the victim of a rather nasty car crash, as a result of which I haven't been able to do much since then. Fortunately for me, I've almost fully recovered and I've even been able to resume working this past week.